Set Shop Photography Tutorials
Set Shop has spent the more than 40 years supplying photographers with everything for their sets. Not cameras, not lights, but everything else on a photography set. We search out and stock products that can make an assignment run smoother, more efficiently, and free up a photographer's creativity to accomplish the impossible. You might say we were into the idea of "workflow" before there was the term workflow! That is our mission; that has been our goal.
Likewise, we have come to the conclusion that our mission includes educating photographers about how to expand their creativity by incorporating other techniques with their own ideas and solutions. The result of this conclusion is what you will see on these online tutorials for photographers.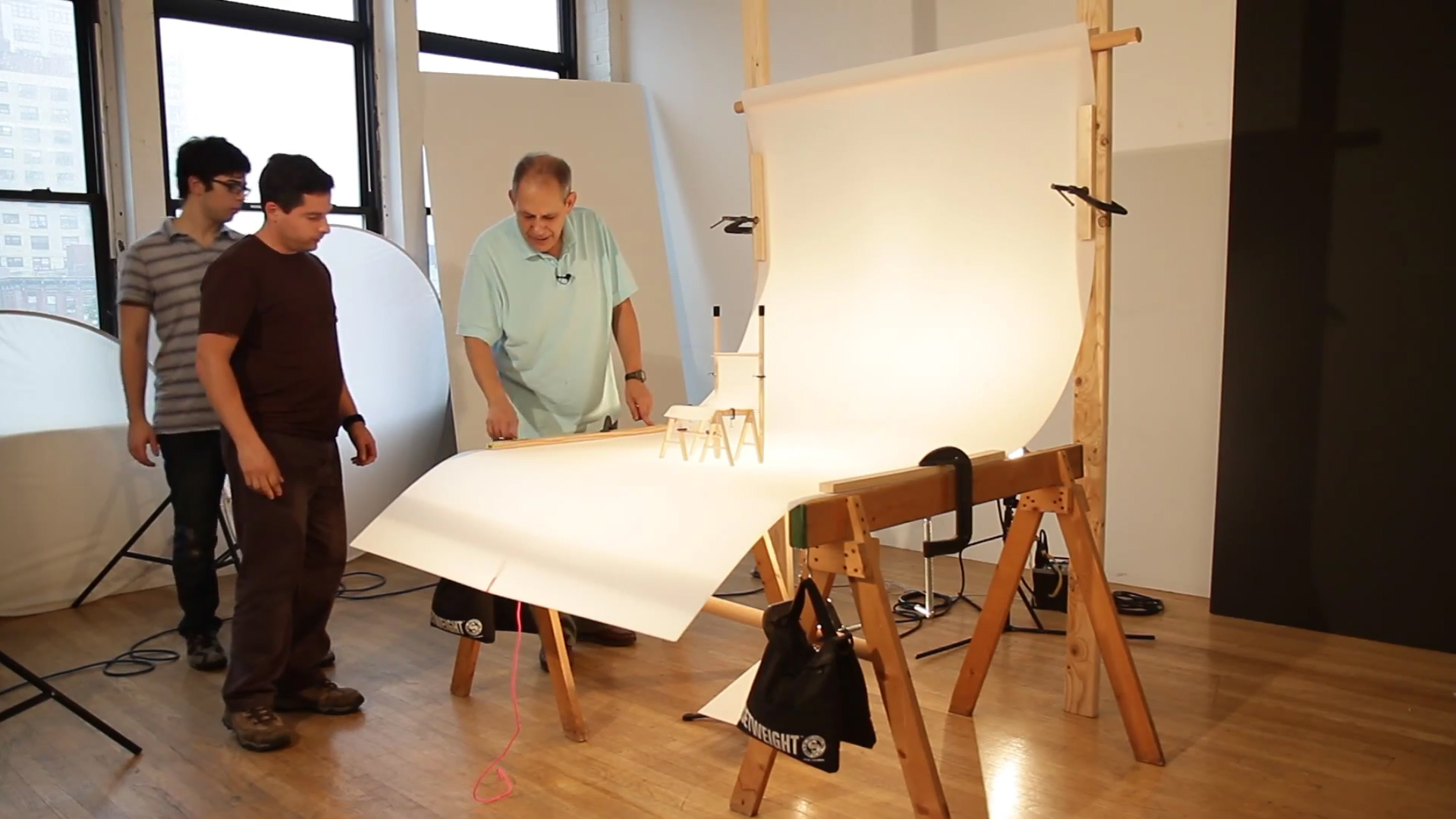 A light table is a piece of photography studio furniture whose top and rear wall is made from a piece of translucent acrylic plastic (one such brand is called Plexiglas®). Often called "a sweep", the acrylic tabletop's rear edge extends past the table's flattop so it can be flexed upwards to create a background without a horizon line. Additionally, because the table's top and rear wall is translucent, you can place a light (or lights) under the table or behind it to eliminate shadows altogether.
Watch This Video »